Image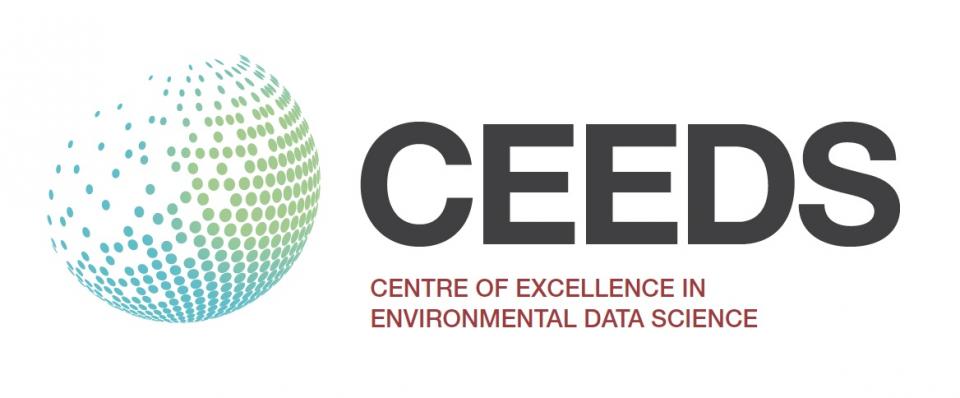 In December 2022, the CEEDS R Shiny skills sharing retreat brought together eight Early Career Researcher CEEDS members for 1.5 days in the Yorkshire Dales. This event was targeted at CEEDS members who develop R Shiny applications as part of their job or PhD with the aim for them to share their skills and build up a network within CEEDS. R Shiny is an R package that makes it simple and straightforward to build interactive web apps from R.
The retreat ran from a Monday evening to Wednesday morning, so we had one full day and one evening's worth of workshop sessions. The retreat was held at a bunkhouse near Ingleton in North Yorkshire. On the first day, each attendee had 15-20 minutes to give an introductory talk about their background and to demo an app that they had built in the past or that was still in development. These apps were all incredibly impressive and had a huge range of purposes, from visualising trends in plant survey data to an interactive platform for meta-analysis, and highlighted the range of skills and high level of Shiny expertise present within the community. These sessions were fairly informal and interactive, with people asking questions and giving suggestions for improvement as we went along.
The next morning, we began with a session on 'What can you do with R Shiny?' where each attendee had 10 minutes to present an interesting functionality of an app that they had created or used in the past. Topics included: creating and connecting interactive network diagrams to other shiny UI outputs, Plotly, sending emails with blastula, designing a Shiny app as an R package with golem, 'sandbox' app using the learnr package, linking apps to Google Sheets so users can upload data (and the next user can access it), and Leaflet maps. We then had three invited talks:
•             Shiny apps on DataLabs – Michael Tso
•             UKCEH Shiny themes – Simon Rolph
•             How we published a paper on a Shiny app - George Linney
At lunchtime, we went on a walk along the limestone pavement path leading up to Ingleborough mountain, where we took our group photo and met a few friendly Belted Galloway cows. In the afternoon, we used the skills we had developed that morning to collaboratively build an R Shiny app on DataLabs. This went really well and we ended up with a fully functional interactive drawing application.
Image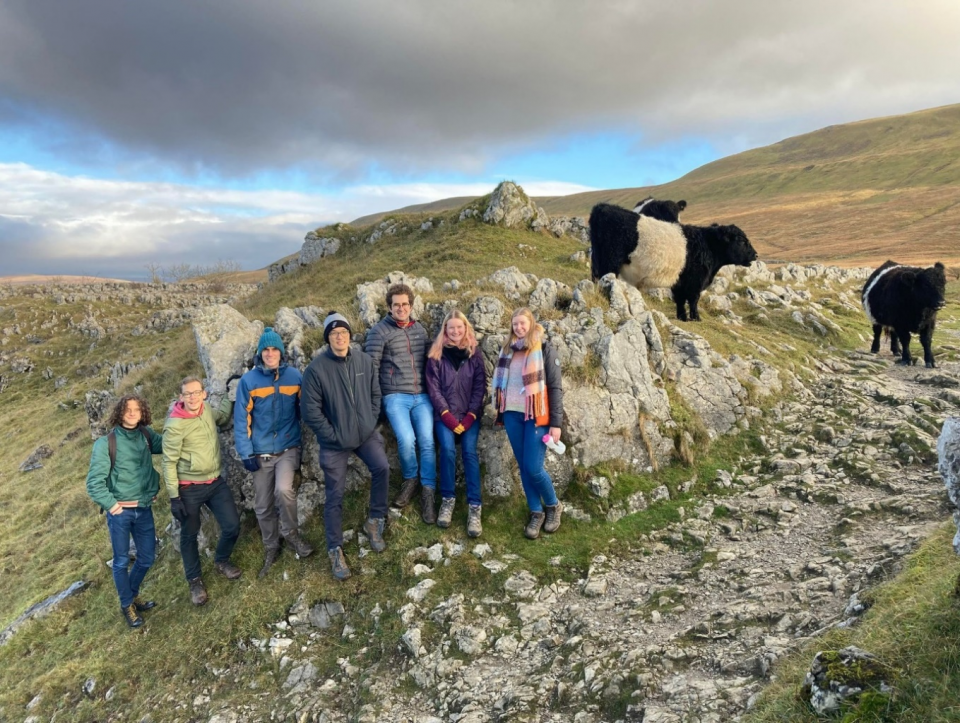 Attendees were keen to keep this community going into the future. We created a Teams group, and will be hosting a monthly catch-up or 'bring and share' meeting where people have a chance to show any shiny apps they are working on and receive feedback. This will be open to any Shiny users in the CEEDS network, not just those who attended the retreat event. Please get in touch with Hannah Risser (hrisser@ceh.ac.uk) if you would like to be added to the Teams group.
Author: Hannah Risser, UK Centre for Ecology & Hydrology