Image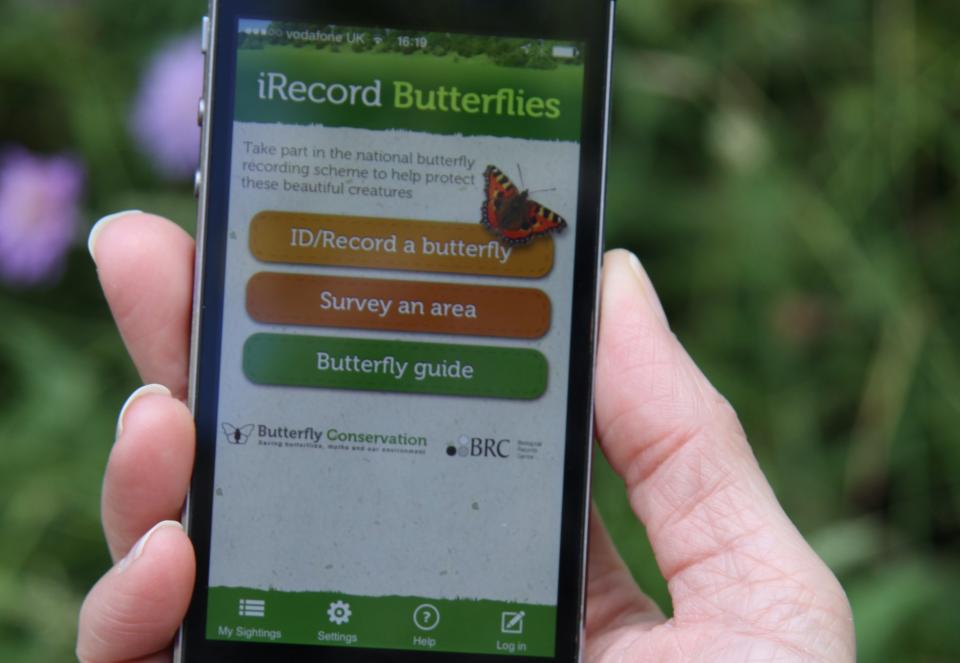 A new study led by the UK Centre for Ecology & Hydrology will explore how digital technology, including the use of artificial intelligence (AI), can improve environmental monitoring and the accessibility of data.
The DECIDE project will use real-time data from volunteers, weather systems and satellites, to identify gaps in our understanding of the distribution of insects across the UK. Understanding the distribution of biodiversity at fine scales is key for local and national decision makers, and yet there are many gaps in our current knowledge. The project will develop a system that provides volunteers with automated, customised advice on when and where to look out for insect species, based on a combination of each person's particular recording interests and local places where data is most needed.
DECIDE (Delivering Enhanced Biodiversity Information through Adaptive Citizen Science and Intelligent Digital Engagements) is being led by UKCEH and involves the University of York, University of Warwick and the Open University. It is funded by the Constructing a Digital Environment programme led by the Natural Environment Research Council.
UKCEH ecologist Dr Michael Pocock, principal investigator of the £989,000 study, says: "Volunteers will receive recommendations on when and where to go to record species so as to provide the best possible information for regional planning and decision making. Thanks to the use of AI, these recommendations will be tailored for each volunteer because the software will take into account the species and geographic areas they are interested in, plus 'learn' which prompts individuals respond to, or not."
The project will combine a number of digital technologies to achieve its goals. Sentinel satellite data and real-time citizen science observations will be used to predict where species are likely to be observed while natural language generation will be used to translate model outputs into engaging and persuasive text that will encourage volunteers to target areas where more data is needed. These intelligent 'nudges' will be delivered to volunteers through an app that will also use interactive data visualisations to translate model outputs into useful information that volunteers can use to guide their recording activities.
The consortium includes ecologists, computer scientists, graphic designers, social scientists and community leaders from a range of institutions. Dr Tom August, co-lead of the CEEDS biodiversity theme and a co-investigator on the DECIDE project, says: "It is exciting to bring together such a multidisciplinary team. I'm looking forward to developing exciting ways to enrich the recording experience for volunteer naturalists, while at the same time increasing the quality of data available for decision makers".
The project will cover around 1,000 different species of butterflies, moths and grasshoppers as these insects are popular among volunteers who regularly submit records. Scientists and computer experts will work with biological recording groups in London and Yorkshire to co-design a pilot system for these areas over the next two years.
Co-design is at the core of the DECIDE project. Users of fine scale species data, from local NGOs to national government will co-create the workflows and outputs to ensure that the data products created are fit for purpose. Meanwhile volunteer naturalists will be working alongside the DECIDE team to create an app that provides real benefits to them, and not just to the data users.
The project team hopes that if it is successful, the system could be rolled out to other parts of the country and eventually include other species, subject to funding.