Image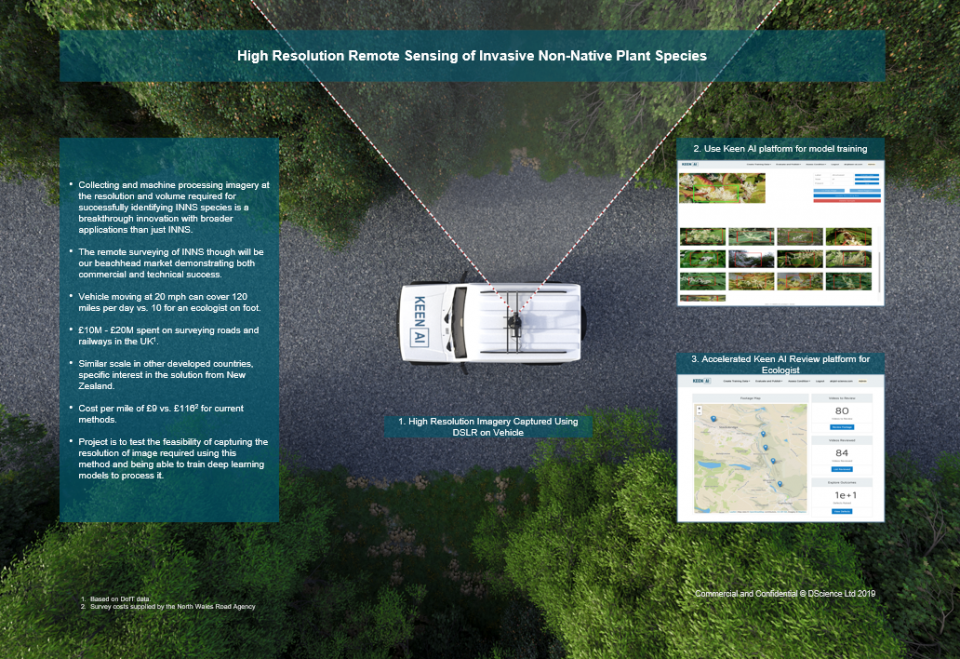 Credit: Keen-AI
CEEDS researchers have secured funding from Innovate UK for a 10-month pilot project that will test the use of AI to identify invasive species, such as Japanese Knotweed.
Partnering with Keen AI, a Birmingham-based artificial intelligence and machine learning company, the researchers aim to develop a new artificial intelligence (AI) system that can rapidly detect invasive and potentially damaging plant species.
In the first phase of the project, the team will survey up to 120 miles of vegetated roadside per day, and the geolocated images will then be uploaded to an online platform where experts from UKCEH will identify the plants in the photographs. In the second phase, this database of photographs will then be used to teach an AI system to detect certain species autonomously.
For further details, please visit https://www.ceh.ac.uk/press/ai-system-could-identify-roadside-invasive-species.